Source of article The Jury Room - Keene Trial Consulting.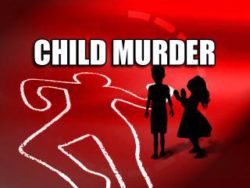 Of course it isn't a surprise that they are gravely disturbed, but who knew it was neuropsychological? This is an article from researchers at Northwestern University and looks very specifically at similarities and differences in the neuropsychological test scores of those who killed only children and those who killed some adults as well as children.
The researchers start by telling us that the murder of a child is among the "rarest and least understood categories of homicide". It is a fairly gruesome inquiry that the researchers say is made all the more necessary with media coverage that has mostly focused on women who kill their children (often in an intense post-partum psychosis). The researchers say that the homicide of children occurs in many contexts and not all of those contexts include mental illness. They carefully review the literature on child homicide and even discuss the differences between mothers and fathers who kill their children. We are going to focus here on the neuropsychological differences between those that kill only children and those who kill adults as well as one or more children.
We also note that this is a small sample of 33 people (27 men and 6 women) convicted of 1st degree murder in three states (i.e., Illinois, Missouri, Indiana) who were referred for forensic neuropsychological evaluations to assess fitness to stand trial, criminal responsibility, or sentencing. Of this small group, the average age was 32 years, 48.5% were Black, 36.4% were Caucasian, and 12.1% were Hispanic while 3.0% were described as "other" in terms of race/ethnicity. The researchers said those convicted murderers who had killed adults as well as children were comparable to what is known of other murderers. However, when they looked at those convicted murderers who had killed children only, a different pattern emerged.
Here is what they report on those murderers who killed only children:
The murders are less likely to be premeditated and the murderer is less likely to have traits associated with premeditation (e.g., a diagnosis of antisocial personality disorder and/or substance abuse).
Child murderers were more likely to kill with their hands—as by drowning or beating.
Child murderers were more likely to score lower on measures of language and verbal memory (which the researchers link to poor conflict mediation skills).
The researchers suggest that, since those who kill children only, seem to have deficits (intellectual and interpersonal)—it may be useful to identify them and offer training in problem solving and communication skills. They suggest it may take more organization than the "child only" murderers have to kill multiple victims who are both adults and children.
From a litigation advocacy perspective, the horror related to a murder of this sort makes it difficult for jurors to consider mitigating circumstances. If these researchers are accurate, these are murderers who used their hands to kill innocent children—very personal and inescapably deliberate— and the act will likely be seen as heinous and unforgivable. Those who kill or abuse children are not viewed positively in the prison environment and there is no reason to believe jurors are going to view them more positively either. Jurors will likely be disgusted by the defendant's behavior but may also respond well to the idea of the defendant receiving rehabilitative services (such as problem-solving and communication training, anger management, and more) so that there is less likelihood of a similar situation arising in the future. This sort of research can potentially explain why something horrible happened and offer jurors information on rehabilitation strategies that will make history less likely to repeat itself.
Azores-Gococo, N., Brook, M., Teralandur, S., & Hanlon, R. (2017). Killing A Child. Criminal Justice and Behavior. DOI: 10.1177/0093854817699437